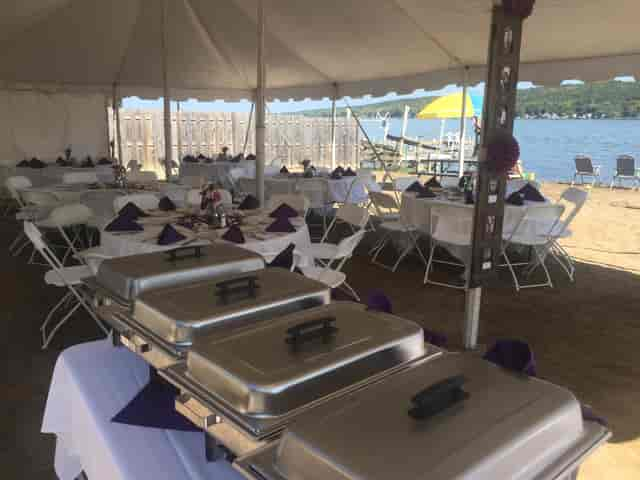 Events & Catering
At the Beachcomber, we cater to all of your needs, year round. We have extensive experience with parties and groups of all sizes, for all occasions, on site or off site at the location of your choice.
Available services offsite include delivery, set up, service, clean up, pick up, or just drop off. We have bartenders and servers to assist you so you have time for your guests.
We can customize our facility to fit your needs. We are one of the only facilities in the surrounding area that doesn't charge a venue fee! Accommodating all sizes and types of events from casual to fine dining. We handle everything from grad parties, birthdays and anniversaries to wedding ceremonies and receptions.
Contact us today! We'll help guide you through our options and menus, and help you create an unforgettable event.
Fill out the inquiry below and we will review and reach out - we look forward to working with you!
Catering Inquiries
Please include your name, contact information, type of event, estimated number of people and preferred date. We look forward to working with you!