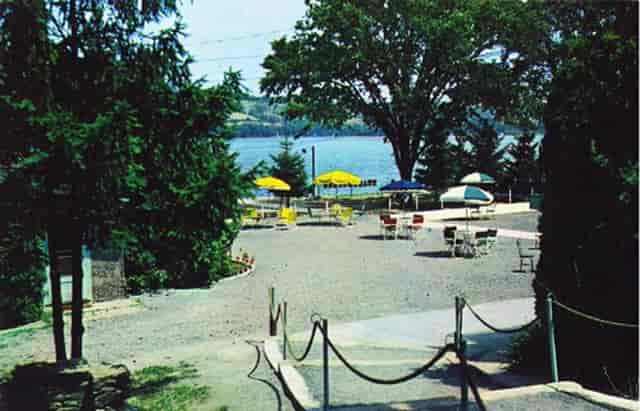 History
The Beachcomber's History
There were many restaurants and inns on Conesus Lake prior to the early 1930's; most of them are gone forever! One that still remains and is in full operation is the Beachcomber on West Lake Road, Conesus Lake, NY. Built by B.C. Mehlenbacher of Dansville and named for his wife, it was called "Peg's Point," and originated as a small grocery store, with gas pumps at the road. In 1933, it became a restaurant and taproom, after surviving prohibition.
Around 1952, Bob Corris of Rochester purchased and did extensive remodeling, creating a "South Sea Island" atmosphere and renamed it The Beachcomber. This included importing a sand beach with artificial palm trees. Corris promoted the Beachcomber and it became one of the top resort & restaurants in Western New York before he lost it in bankruptcy. Within three or four years it changed hands and Bob Clifford tried to operate the Beachcomber for about two years.
Paul and Eleanor Kiedrowski then owned the establishment for 4-5 years from approximately 1959-1963. Paul Kiedrowski was the executive chef while Eleanor handled all the baking. At some point throughout the years, there were cages of parakeets and monkeys behind the bar and go-go dancers in a cage in the area where our "Fireside" dining area is now located.
Walter Broman acquired the Beachcomber in the 60's and operated it for over 20 years, with family members like the late John "J.B." Broman. At some point, the now "Lakeside Dining Room" was enclosed from a patio to a dining area.
Tom and Diane Wallen owned the property for approximately 17 years. They leased it out to various people during that time, typically for 1 or 2 years each. A house once stood where the Cabana is today. It caught fire and a pole barn to store boats was built in its place. During the years when the Wallens owned the property the pole barn was converted into a bar which is now known fondly as The Cabana! The restaurant itself became difficult to operate as it was in ill repair in many ways for a few years. The motel rooms upstairs remained as storage areas mostly, as they needed much attention too.
On March 10, 2005, Tom & Mary Alice May purchased the property. Since then extensive remodeling has been completed, and has continued yearly with constant improvements. This amazing property has evolved into a hot spot once again! The Beachcomber is now open year round, with delicious food and a great staff dedicated to customer service. You can find everything in one beautiful location. Indoor and outdoor dining, casual and upscale food options, sandy beach, 50 docks, a bonfire pit, live entertainment all year long, outdoor seating right on the water to enjoy the amazing view, a sand volleyball court, even renovated overnight guest rooms overlooking the lake! Offering catering and banquets they provide fun for many special occasions. Summer brings fun for all ages! From fall throughout the winter they keep things fun with themed parties, including an annual Halloween party, Holiday gatherings, Winter Fest, Mardi Gras, a Fishing Derby, and a great St. Patrick's Day party!
Today, Tom serves as your Executive Chef, serving wonderful fresh house made dishes while Mary Alice handles the catering, accounting and overall daily operations. Together with their son Thomas & their excellent staff, the Beachcomber has continued to be a time honored tradition in the wonderful Finger Lakes! Help us complete our history! If you have any pictures, documents, or information about the Beachcomber, please ask your server or bartender for our history form or contact us at info@beachcomberNY.com.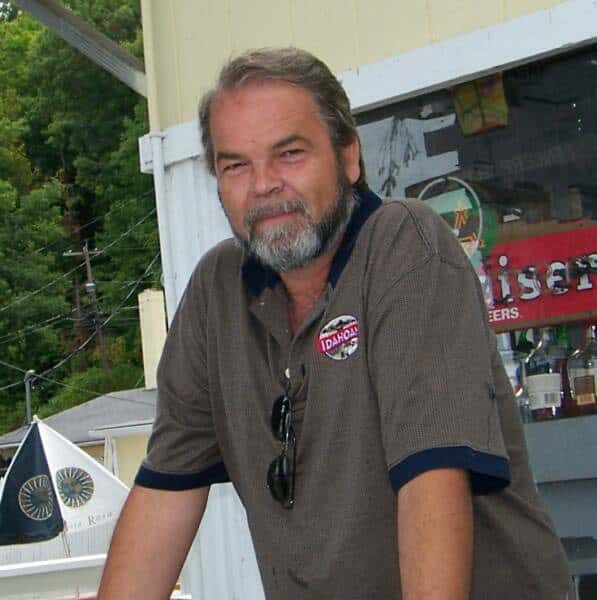 Tom May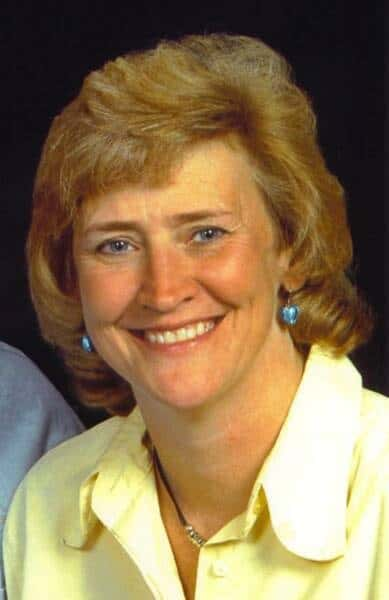 Mary Alice May